With Spring approaching within a couple of weeks (lets hope the weather agrees with us) it is time to start getting your summer wardrobes together. I can see this collection on the feet of some of your faves. Of course we have spotted Amber Rose, Toya Wright, Beyonce and more wearing the collection with more being added to the list.
Lets check out more heels that have been added to the collection below: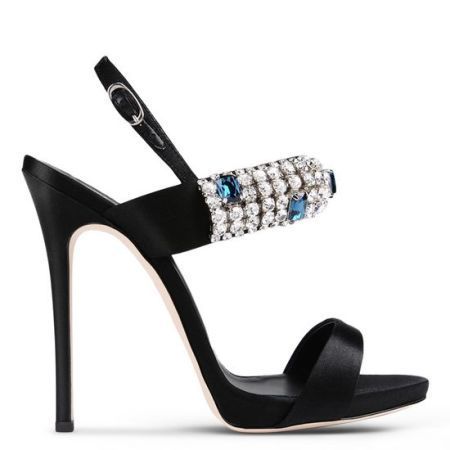 Satin and Crystal Embellished Sandals Goldtone Coral Python Sandal Giuseppe Zanotti Studded Mules Giuseppe Zanotti Embellished Mules Giuseppe Zanotti Coline Flower Heel Giuseppe Goldtone Studded Suede Cork Platform Sandals
Thoughts on the part II of Giuseppe Zanotti's Spring/Summer 2015 collection?